Tangcheng is a permanent film and television shooting base in Xiangyang, Hubei. It covers an area of 0.4 million sqm. The whole project is planned according to the national 5A standard. It can be said that it is the largest and most complete ancient Tangcheng theme cultural park in China.
Tangcheng combines the styles of the Tang Dynasty Chang'an and Luoyang's two ancient capitals, artistically showing the glory of the ancient capital of the Tang Dynasty, with high ornamental value and historical reference value. "Song of Tang Dynasty" came to Tangcheng, must watch a performance.
The flower garden of the Tang Dynasty is an important place to shoot "The Legend of the Devil". Many scenes depicting the love of Emperor Xuanzong and Yang Guifei in the film are mostly filmed here. In the middle is a wine cellar, where the Emperor and the Emperor look at the dance while drinking. There are two steps on the front, a large LED Stage Screen on the front, a circular stage in the center, and a palace girl dancing and spreading flowers.
"Song of Tang Dynasty" takes Yang Yuhuan and Li Longji's love as the main line, interspersed with historical situations and stories. Set dance, acrobatics, magic, etc., so that you can enjoy yourself. The stage screen adopts P2.5 high refreshing Indoor LED Screen Board, which displays thousands of background effects according to different scenes, Large angle renders more realistic scenes, and creates a vivid environment by providing a spectacular viewing experience.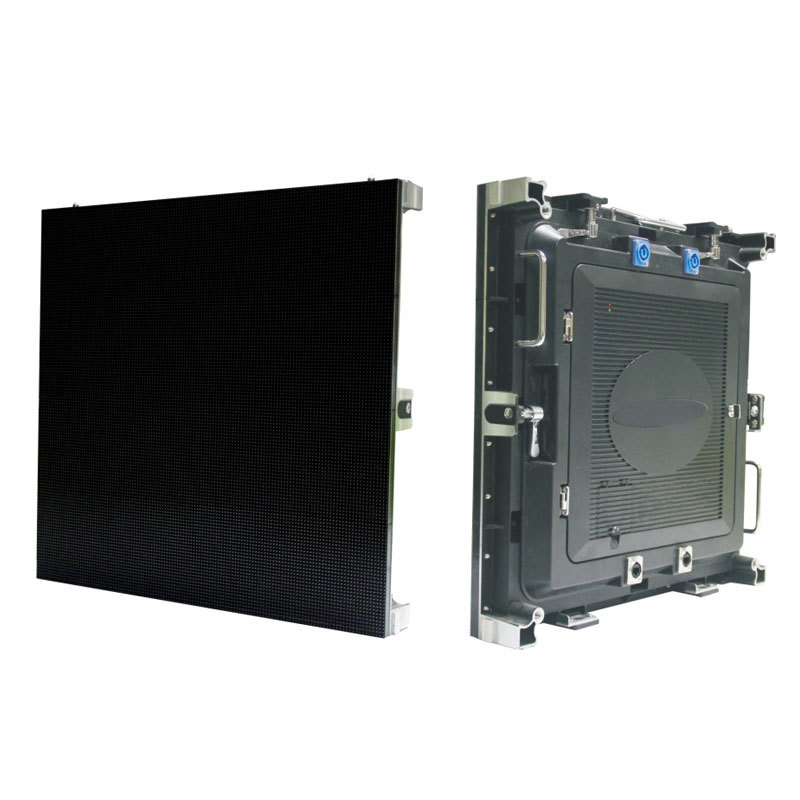 P2.5 rental led display screen:
1. Extremely easy to install;
2. Thin - box with die casting aluminum, high-strength, high toughness, high precision and difficult to deformation, for the transport of effort;
3. High-precision - accurate to size of the electrical and mechanical processing 0.1mm;
4. Compatible - the new structure designed to meet the lifting, stacking requirements to meet the indoor and outdoor requirements;
5. Fast - up and down box connected by quick-locking mechanism, 10 seconds to complete a cabinet installation, the installation of high accuracy;
6. Reliable - high strength hardness, good heat dissipation;
7. Cost - light weight housing, low cost of installation required; low power box, save operating costs and reduce labor costs.
8. Indication lights to show status of power and signal status
9. Fast cooling: excellent heat dissipation performance to protect the module circuit
About Atop
As a professional LED Display Manufacturer, Atop provides reliable products, comprehensive services and creative solutions.Since establishment, our team has been continuously innovating. Our Rental LED Display,LED Poster, Stage LED Screen, Flexible LED Display,Transparent LED Display, Church LED Wall, Concert LED Screen, Stadium LED Screens have the most advanced technology and forward-looking design in the present market.
Atopled Optoelectronic's led screen display series are created based on unremitting efforts.Atopled Optoelectronic's rental led display is manufactured in strict accordance with relevant national standards. Every detail matters in the production. Strict cost control promotes the production of high-quality and priced-low product. Such a product is up to customers' needs for a highly cost-effective product.Atopled Optoelectronic has a high-quality technical team engaged in the design, R&D, application and construction of products. Rich in industry experience, exquisite in R&D technology and friendly in construction attitude, our team members are capable of providing complete ODM/OEM services.Atopled Optoelectronic always focuses on managing the business with attention and providing sincere service. We are dedicated to providing high-quality products and excellent services.