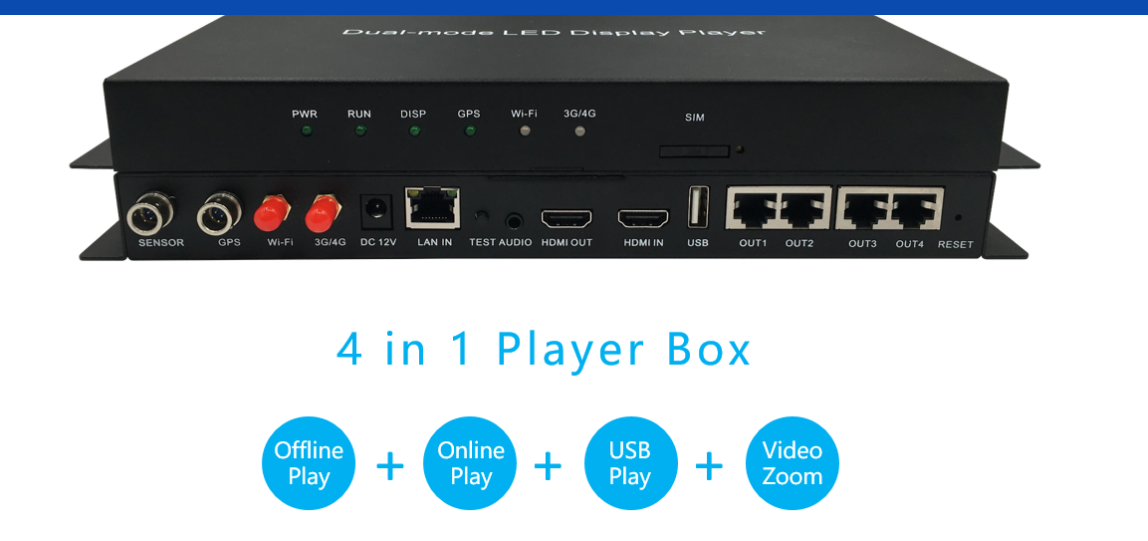 If you are wondering how many ways you can control these LED screens ,the answer is two. There is the synchronous control and the asynchronous control. Here's the difference between the two.
Synchronous Control
When we say synchronous control, in layman's terms, it is a way to display images or videos on an LED screen using an outside input source.
Outside sources include computers, DVD or Blu-Ray players, cameras, VCRs, etc. This can be done by using a synchronous control card.
This control card will always need to be connected to the LED screen for the screen to display videos and images.
This type of control system is mainly used in indoor and outdoor advertising display, stage LED display, sports LED display, and studio LED display.
Asynchronous Control
An asynchronous control system, on the other hand, will not require an outside source to display the video. The key here is that the LED screen will always be able to work separately.
What happens is the videos or images will be edited on a computer. It will then be sent to the control card via a UTP cat5 cable, a USB disk, a WiFi connection, 3G wireless or others form of data transmission.
Once the control card receives the data successfully, it will save it on its memory and you can now cut off the connection. It will then just keep playing the videos or images until you turn it off.
This is an ideal setup If the control computer is very far from the LED display or if the installation position is not convenient for wiring. It is usually being used for shop entrance LED display, small size LED signs, roadside LED display, or outdoor advertising.