With the wisdom of technology application, the current led display products and solutions are becoming more and more smart. Whether it is the application of smart scenes or the stage beautifying design that suits the audience, it fully reflects the development of human technology!
Smart Office Building:
The exhibition hall and the first-floor lobby provide 125 sqm P2.5 indoor LED Rental Screen and 40 sqm Small Pitch LED Display, both screens are equipped with multimedia intelligent interactive platform software and LED Display Solutions tailored for the building.
In daily work, these two Smart LED Display serve as a visual platform for building information release, ensuring the smooth development of various business of the building. Meanwhile, they also serve as human-machine intelligent interactive display terminals for convenient and efficient interactive experience which provides technical support for the building's daily reception, meetings, reports, presentations and other services.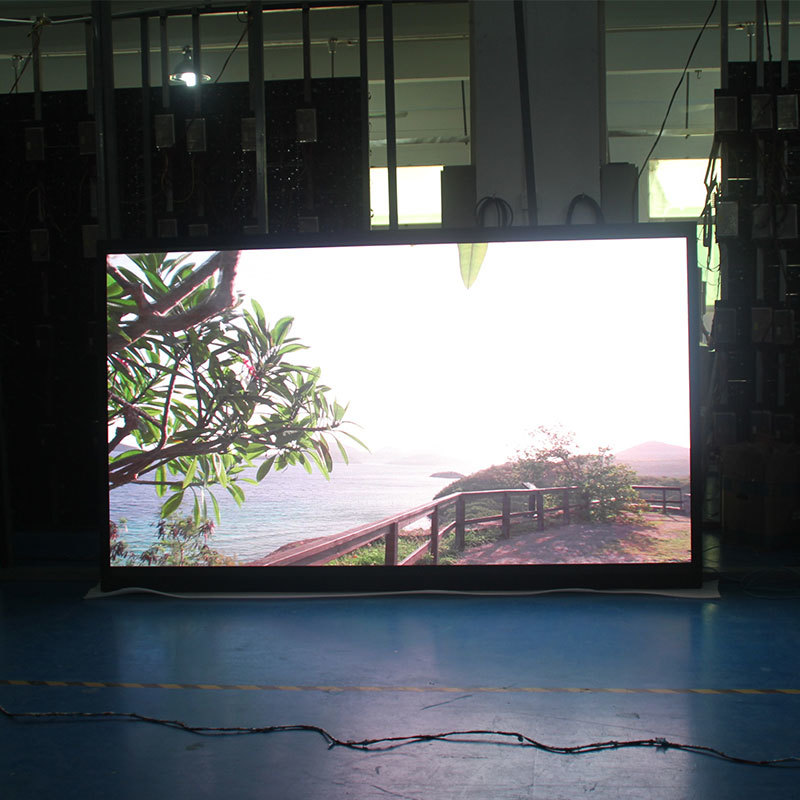 The Opening Ceremony of The 30th Southeast Asian Games in The Philippines:
Independent stitching being used, entire screen displaying, which created dozens of strip displays with different widths and various lengths, each of them is independent but integrated as a whole. The led display screen is extremely transparent and agile, and perfectly fits the bamboo forest style which is ubiquitous in the Philippines.
The overall surface of the Stage Video Screen which was hoisted is 393 sqm and the vertical length of the screen body is 18 meters. These heights exceed the usual hoisting limit of the screen and were finished by using a steel structure. Installation and maintenance are all very challenging but the screen presented the visual effects beyond imagination and has been achieving the expected magnificent visual shock, what is more, greatly enriching the expression of the opening ceremony.
Hainan Electric Power Boao Smart Grid Interactive Experience Center:
The project has completed the upgrade of the LED Electronic Board information system with exquisite and beautiful screen which is equipped with intelligent low-brightness and high-gray technology to achieve long-term viewing without eyes getting hurt. In addition, the smart screen tv system supports multiple signal inputs to meet multi-window displaying and big data analyzing and other functions which comprehensively helped the digital construction and development of smart grids.
At the same time, the solution combines the basic environment building, information collecting, decision assisting, command dispatching and instruction issuing into an organic whole, creating a safe, efficient, smooth and advanced smart grid information display system to achieve the power industry and digital integrated deeply, thereby greatly improving the management level of power energy regulation in various regions.
About Atop
As a professional LED Display Manufacturer, Atop provides reliable products, comprehensive services and creative solutions for our LED Display industry.Since establishment, our team has been continuously innovating. Our LED Screen Rental, High Resolution LED Displays, Transparent Posters, Flexible LED Displays, Indoor and Outdoor LED Screens have the most advanced technology and forward-looking design in the present market.