LED display can be customized, wide viewing angle, high brightness, long viewing distance, long life, widely used in various occasions.Led screen manufacturers share LED display advantages and disadvantages knowledge.
An LED is basically a flat panel display that uses light producing diodes as the audiovisual display. An LED display panel screen is available in large and small sizes, depends on its use. LED diodes works with sequenced instructions of light signals to make a LED presentation. LED displays are also used in posters and store signs. A simple LED panel contains several LEDs, and a LED display contains several LED panels. A light producing diode consists of a semiconductor chip which is enclosed by a see-through plastic case. The plastic case permits the light to pass through it. The release of diverse colors such as ultraviolet and infrared lights, depends on the semiconductor size which is used in the diode.
The basic advantage is the appearance of LEDs, which look too awesome. It provides the slim screen with sleek design which is adjustable at any place. LEDs are far better than LCD monitors because they do not use fluorescent bulbs due to which they are lighter and thinner in weight. LEDs consume less energy and save a lot of power. LEDs provide bright image quality by enhancing the contrast and enriching the range of colors. The wavelength range of lights used are such that to give high quality. These LEDs monitor produces flicker free image which reduces eye fatigue, eye strains and headaches. They have a long lifespan in comparison to the LCD's. The LCD's use fluorescent bulbs due to which they consume a lot of power. LEDs are environment-friendly and easy to use. Very efficient in giving response and also by controlling their brightness and color. Once you buy the LED then you save in terms of money and time for its maintenance. LEDs don't produce heat because they do not contain the fluorescent bulbs which can also cause damage by short-circuiting.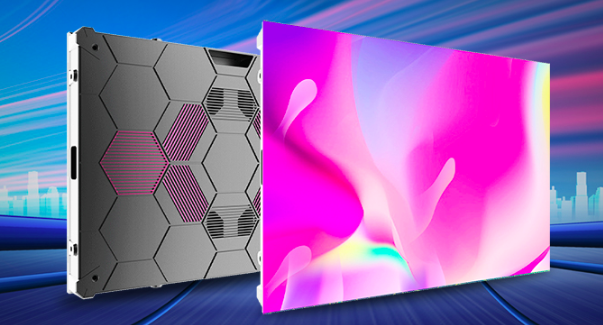 LED display advantages:
1, wide angle of view
The outdoor wall-mount full-color led screen has a wide viewing angle more than 110 degrees in the horizontal direction. It also has a wide viewing angle of more than 110 degrees in the vertical direction. This is particularly advantageous in some applications, such as building screens. Outdoor LED displays suspended from high altitudes require a wider viewing angle to display better advertising results.
2, suitable for close-up viewing
Because the design structure is three-in-one, the three chips are very close together, and the light is mixed in the same bracket bowl instead of three separate oval LEDs, so the red, green, and blue light mixing effects are better than the straight-line oval LEDs. Screen, especially suitable for close-up viewing.
3, high contrast
Thanks to the three-in-one design structure. Full-color SMD is small in size, so it has a small light emitting area and a large black area. Improves the contrast of the LED display.
4, good light distribution
The matching consistency of three luminances of red, green and blue oval LEDs at different angles is a very difficult indicator. The full-color SMD design structure is a three-in-one structure, red, green, and blue chips are all in a bracket bowl cup. Therefore, the matching consistency of the three brightnesses of red, green, and blue is highly consistent at different angles, so that the outdoor full-color surface-mounted LED display has a good consistency in brightness at any angle, and achieves better color realistic effects.
5, automated production, cost reduction, productivity increase
The surface-mount LED can use the automatic placement machine for automated patching, which has high production efficiency. The circuit design of the LED outdoor display module enables the combination of the light board and the driver board. Reduced costs, increased reliability, and increased productivity.
6.Versatile Use of LED display
LEDs can be used for a diversified use. Usually the messages on the custom LED display are subject to be customization which is not available in the other forms of lighting systems. One can customize the messages of the lighting panel. Event there is option to display multiple messages simultaneously. You can change the messages after your needs at any time. Moreover, the messages on LED displays are programmable. But the common sources do not offer such flexibility to display your messages.
LED display disadvantages:
It also has a relatively good optical effect. Either way, since it is outdoors, it must have the advantages of waterproof, moisture-proof and UV-proof. However, these factors will have an impact on the life of the LED display. Any product has a service life. How to improve is always Constantly solve the problem.
The disadvantage is the price rate at which they are available in the market, which is very expensive, so they are not easily affordable for common people. They largely depend on the correct engineering otherwise a lot of deterioration and defects can develop in the products.